Start Your Career as an Intern with AutoZone!
AutoZone's Internship Program is designed to give students a challenging, hands-on experience in the corporate retail industry. Depending on your educational background and interests, we offer opportunities in a variety of departments that serve to support our stores throughout the United States, Puerto Rico, Mexico and Brazil.
LP.SKU-D4-1.CTA
LP.SKU-27.HEADER
Thomas Falcon
System Engineer, IT Mobile Development

4 years
The AutoZone Internship Program cultivates the connections, skills, and mindset that result in professional opportunity… That is why I still work with them! This program made a significant difference to my growth and accelerated my career advancement. We were given responsibility for our work and visibility for our ideas. I came to AutoZone for the experience and stayed for the opportunity and investment they dedicate to their employees.
Joseph Scott
Commercial eCommerce Intern

Marketing Intern
My internships have allowed me to strengthen both my analytical and soft skills. Throughout my time at AutoZone, I had demanding responsibilities that made a tangible impact on the company. This internship program allowed me to work in an environment that candidly listened to my ideas. The company is very supportive of all the interns and the program created a seamless transition from the classroom to the actual work life. I truly fell in love with the culture and people of AutoZone, and I am grateful for being given the opportunity to showcase my abilities in this program.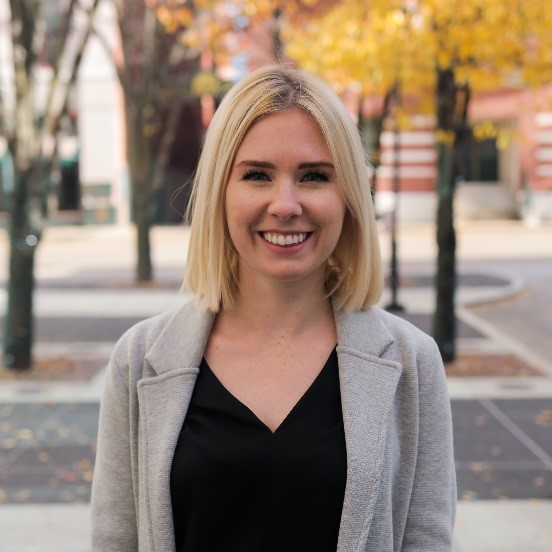 Casey Beck
Category Manager – Merchandising
As a student, I learned a lot in my business classes, but it wasn't until my AutoZone internship that I was able to see how my studies applied directly to the inner workings of a publicly-traded company. My internship allowed me to utilize my International Business and Spanish degrees in my day to day work. My experience also gave me the opportunity to network and learn cross-functionally. Not to mention, I made multiple friends and mentors along the way.
Brittney Cooper
Supply Chain
My internship experience here at AutoZone has exceeded my expectations! While here, I have been able to learn so much about each functional area of the business with shadow experiences and one-on-one sit downs with current AutoZoners. I am confident that the skills I learn here will be beneficial to me in my future career role. There is no limit to what you can learn while you are here and no boundaries to the opportunities you are exposed to.
Edward Finestone
Commercial Marketing Intern
This internship was absolutely incredible and I would highly recommend applying for the program. I am a marketing major and interned in the commercial marketing team. During my internship I was able to work in different aspects of marketing. This really helped me find what aspect of marketing I wanted to focus on in my studies. Besides working on a great team, I was able to do cross-functional work in different departments. This gave me the opportunity to see some other parts of the company. Everyone who I interned with was super friendly and we all felt like a family. Again, I am thankful that I was able to intern at such a great company.
Internship Program Highlights
Mentorship Program
Build new professional relationships and learn from the experience of others
Career Workshops
Participate in interview and resume writing workshops and learn to manage your social media presence
Public Speaking
Polish your public speaking skills with Toastmasters International
Community Service
Join your fellow AutoZoners as they give back to our community
Lunch & Learn
Learn more about corporate life in a casual environment
Team Projects
Gain valuable business experience and build new business relationships while working on key initiatives
† Your eligibility for specific benefits may vary by location.
* For details on the Benefits Program for AutoZone Mexico click here.
Upcoming Events
Event Details Coming Soon!
Event Details Coming Soon!
Frequently Asked Questions
Intern program candidates are required to have at least one semester of their program remaining at the completion of the internship program
All interns are paid an hourly rate. Interns work an average of 40 hours per week
You can apply online at AutoZone Careers; search for "Intern" or "General Intern"
The best time to apply is between September and October
Each application is reviewed against the requirements of the position. Applicants whose background meets the requirements will be sent a questionnaire by the intern program coordinator. The next step includes an interview with the hiring manager. After all interviews are conducted, AutoZone extends an offer to the strongest candidate(s) for the internship.
No, but discounted housing recommendations can be provided.
Yes, students may express interest in more than one area.
AutoZone offers Internships in: Commercial, e-Commerce, Finance, Human Resources, Information Technology, Legal, Loss Prevention, Marketing, Merchandising, Store Development, Store Operations and Supply Chain
Some perks include:
Mentorship Program
Toastmasters Program (International Public Speaking Organization)
Inside Look into AutoZone Distribution Network
Department Lunch & Learns
Professional Development Lunch & Learns
Lunch with the CEO and SVP of HR
Interview/Resume Writing Workshop
Community Service Projects
Internal AutoZone Career Fair
National Intern Day Celebration
Cross Functional Team Project
LP.SKU-8.DISCLAIMER