Start Your Career as an Intern with AutoZone!
AutoZone's Internship Program is designed to give students a challenging, hands-on experience in the corporate retail industry. Depending on your educational background and interests, we offer opportunities in a variety of departments that serve to support our stores throughout the United States, Puerto Rico, Mexico and Brazil.
LP.SKU-D4-1.CTA
LP.SKU-27.HEADER
Jennifer Harrison
Director, Global Sourcing and Continuous Improvement

11 Years
My AutoZone journey started through our one-of-a-kind internship program. Little did I know that an internship would turn into a fulfilling career. Gaining the real-life experience through my internship program set me up for success in the first step of my AutoZone journey. AutoZone is truly a company that invests in personal development which has created several opportunities throughout my career. To be in a position today where I can give back to our internship program is certainly a full circle moment and one that makes me a proud AutoZoner!
Andrew Mok
Category Manager, Merchandising

4 Years
AutoZone incorporates such a unique and welcoming culture. One of the most pivotal points of my professional career is where it all began, the AutoZone Internship Program. The time and investment that AutoZone has made in me when I was an intern accelerated my growth as a professional. I was heard and inspired by individuals within the company from day 1 and felt like a part of something bigger. I would not be where I am today if it weren't for my internship experience and am excited for the opportunities that are ahead.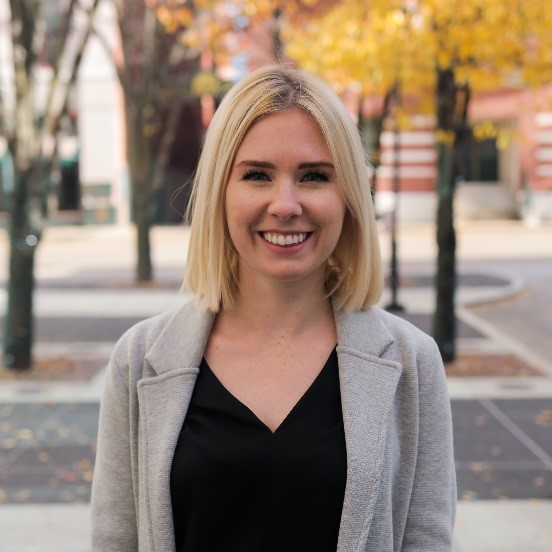 Casey Beck
Category Manager – Merchandising
As a student, I learned a lot in my business classes, but it wasn't until my AutoZone internship that I was able to see how my studies applied directly to the inner workings of a publicly-traded company. My internship allowed me to utilize my International Business and Spanish degrees in my day to day work. My experience also gave me the opportunity to network and learn cross-functionally. Not to mention, I made multiple friends and mentors along the way.
Brittney Cooper
Supply Chain
My internship experience here at AutoZone has exceeded my expectations! While here, I have been able to learn so much about each functional area of the business with shadow experiences and one-on-one sit downs with current AutoZoners. I am confident that the skills I learn here will be beneficial to me in my future career role. There is no limit to what you can learn while you are here and no boundaries to the opportunities you are exposed to.
Edward Finestone
Commercial Marketing Intern
This internship was absolutely incredible and I would highly recommend applying for the program. I am a marketing major and interned in the commercial marketing team. During my internship I was able to work in different aspects of marketing. This really helped me find what aspect of marketing I wanted to focus on in my studies. Besides working on a great team, I was able to do cross-functional work in different departments. This gave me the opportunity to see some other parts of the company. Everyone who I interned with was super friendly and we all felt like a family. Again, I am thankful that I was able to intern at such a great company.
Internship Program Highlights
Mentorship Program
Build new professional relationships and learn from the experience of others
Career Workshops
Participate in interview and resume writing workshops and learn to manage your social media presence
Public Speaking
Polish your public speaking skills with Toastmasters International
Community Service
Join your fellow AutoZoners as they give back to our community
Lunch & Learn
Learn about various functional areas to gain an understanding of the AutoZone business and available career opportunities
Team Projects
Gain valuable business experience and build new business relationships while working on key initiatives
† Your eligibility for specific benefits may vary by location.
* For details on the Benefits Program for AutoZone Mexico click here.
Frequently Asked Questions